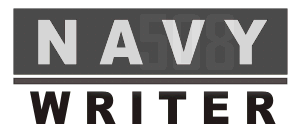 Charles "Chuck" Whitney / Apr 1, 2017 / YNCS (AW) RETIRED /
Great site, very helpful in writing civilian performance reports.
LT Issac Medina / Apr 11, 2016 / VFA-195 /
Good Stuff! Nice job putting this together.
FT1/SS Jimmy Perry III / Aug 12, 2015 / TRIREFFAC /
I wish ppl would use phrases like "BLOODHOUND ON THE SCENT" but it's not a perfect world. Thanks for putting this site together.
James Hurst / Mar 28, 2015 / 2nd battlion 5th marines Echo 0351 /
navy achievement medal
STGC (SW/SS) Fischer / Feb 20, 2015 / Littoral Combat Ship Squadron One /
This site is amazing for inspiration and assistance when you hit that writers wall. Very much appreciated- a great resource to the fleet!
CS1 Seneca Coughlin / Jan 9, 2015 / USS Arleigh Burke /
Very helpful page. I use it to write evals and for training with my Sailors who are learning to write them.
Arnold / Oct 24, 2014 / /
I'll be back!
PS1 Monique K. Johnson / Jun 11, 2014 / NOSC Syracuse /
I'm a little late but I'm so glad that this site exists! Thanks for the great ideas and guidance.
HM2 Yinusa / May 4, 2014 / MACG 48 /
This is an amazing site!!! THANK YOU!
Phill Yates - RMC(SS) USN, RET / Aug 29, 2013 / Navy Marine Corps Military Associate Radio System (MARS) /
It's been 20+ years since I had the 'honor' of writing Navy Evals but I needed verbiage for letters of appreciation/commendation, and your site fit the need precisely.

The website and info it contains is a job well done. Thank you.