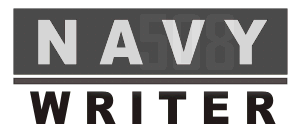 HM3 Guzman / Apr 10, 2019 / NAS Lemoore /
Awesome website! Couldn't have written these evals without it!
AWV1(NAC/AW) SANTOS / Oct 31, 2018 / VQ-4 /
VERY HELPFUL SITE! VERY USEFUL WHEN WRITING EVALS FOR JUNIOR SAILORS!
LN1 Miranda Fuller / Aug 29, 2018 / Navy Marine Corps Trial Judiciary Tidewater /
Love this site! I hope everyone continues to build and share the knowledge here! Thanks!
MA2 Smith / Jul 30, 2018 / /
Nice Job!
Capt White / Nov 20, 2017 / FRCE /
Looks like the site is incorrect on the use of acronyms in NCM/NAM citations. Para 220.3.e of SecNavInst 1650.1H says no acro's for Air Medals and higher, but no such requirement for lesser awards.

Still a great site though, keep it up!
CTM3 Andrew M. Kornrumpf / Sep 1, 2017 / NIOC Whidbey Island /
Was passed down this site from one of my first classes. It really is a great resource, and will hopefully lead to an EP next cycle.
Charles "Chuck" Whitney / Apr 1, 2017 / YNCS (AW) RETIRED /
Great site, very helpful in writing civilian performance reports.
LT Issac Medina / Apr 11, 2016 / VFA-195 /
Good Stuff! Nice job putting this together.
FT1/SS Jimmy Perry III / Aug 12, 2015 / TRIREFFAC /
I wish ppl would use phrases like "BLOODHOUND ON THE SCENT" but it's not a perfect world. Thanks for putting this site together.
James Hurst / Mar 28, 2015 / 2nd battlion 5th marines Echo 0351 /
navy achievement medal