Special Operations Eval Examples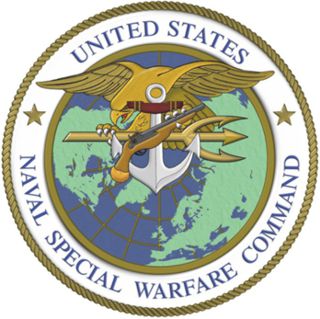 Contributions received without Rating or Position will be listed below:
Unspecified
*** MY #25 MP OF 163 OUTSTANDING FIRST CLASS PETTY OFFICERS! ***
*** HAND SELECTED AS LPO FOR DELTA TEAM OUT OF A HIGHLY COMPETITIVE PEER GROUP. ***
-DECK PLATE LEADER. Led a 12 man dive team through the execution of 158 repairs encompassing 308 hours of dive time on 59 warships to include the emergent installation of the main circulation cofferdams on the USS ESSEX (LHD-2), dry docking of USS FORT WORTH (LCS-3) and the first ever fairwater installation on USS SCOUT (MCM-8) enabling all ships to meet their maintenance availabilities and operational requirements on schedule.
-MISSION FOCUSED. Supervised 11 dives encompassing 75 hours of dive time during highly visible personnel recovery operations, dewatering operations, initial hull repairs and removal of ten Controllable Pitch Propellers (CPP) in support of PACFLT's battle damage repair tasking on USS JOHN S MCCAIN (DDG-53). His team's efforts contributed to the safe heavy lift and transport back to permanent repair facilities after a collision at sea.
-COMMITTED MENTOR. Conducted 15 career development boards and facilitated 162 hours of in-rate training resulting in the qualification of six Diving Supervisors and 18 basic and advanced level diving PQS watch station qualifications.
*** MY STRONGEST RECOMMENDATION FOR SELECTION TO CPO! ***
---
LEADING PETTY OFFICER FOR RIB DETACHMENT FOXTROT IN SUPPORT OF TASK FORCE DEDICATED AS THE QUICK REACTION FORCE FOR NATIONAL LEVEL MISSION RESPONSIBLE FOR MISSION AND SAFETY OF BOATS AND CREW. BOAT CREW LEADER. SUPERVISED 60 HOURS OF UNDERWAY WITH HOST NATION BOATS. 80 HOURS OF UNDERWAY IN SUPPORT OF USS GUNSTON HALL INTEROPERABILITY TRAINING. DIRECTLY OVERSAW 4200 RDS OF 7.62MM, 1500 RDS 5.56MM AND 16000 RDS OF 9MM EXPENDED. LEAD AND INSTRUCTED COURSES IN NAVIGATION, MEDICAL, BOAT HANDLING, VBSS, PRISONER HANDLING, MISSION PLANNING AND SMALL ARMS. TAUGHT AND SUPERVISED 42 HOST NATION PERSONNEL.
---
AS A 2/2+ SPANISH LINGUIST HE PARTICIAPTED IN THE TRAINING OF 35 PERUVIAN SPECIAL OPERATION PERSONNEL IN 100+ HOURS OF CLASSROOM TRAINING AND PRACTICAL APPLICATION OF RIVERINE TACTICS, TECHNIQUES AND PROCEDURES. HIS RENOWNED TECHNICAL AND OPERATIONAL ABILITY LED TO HIS SELECTION AS LEADER OF A SUBJECT MATTER EXPERT EXCHANGE (SMEE) MISSION TO PUCALLPA, PERU.
---
SERVED AS HEAD OF COMMUNICATIONS DEPARTMENT, SPECIAL OPERATIONS COMMAND FORWARD YEMEN AND AS LCPO MOBILE COMMUNICATION TEAM ONE'S SEAL TEAM SEVEN DETACHMENT. TO FACILITATE AN EMERGENCY DEPARTMENT OF STATE (DoS) ORDERED DEPARTURE, HE PLANNED AND EXECUTED THE SYNCHRONIZED OPERATION OF TWO JOINT OPERATIONS CENTERS, CREATING A CRITICAL COMMAND AND CONTROL HUB THAT PROVIDED OPERATIONAL OVERSIGHT AND DECONFLICTION BETWEEN THE ROYAL YEMENI GOVERNMENT AND THE U.S. EMBASSY.
---
Qualified Expert. One of nine Sailors qualified as Duty Armorer. Responsible for over 380 weapons, over 7600 ammunitions, over $470,000 worth of equipment and uploading/downloading personnel to sustain continuous operational readiness. Level IV Watch Commander.