Surface Engineering Eval Examples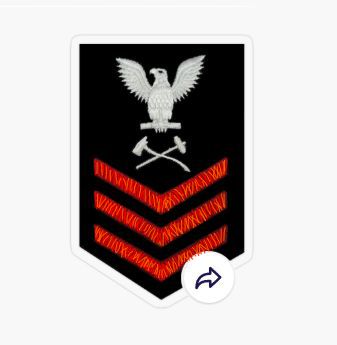 If contributions are submitted without specifying the Rate or position, they will be listed in the general section below:
Unspecified Eval Inputs:
EXTRAORDINARY LEADER WITH INNOVATIVE MANAGEMENT SKILLS AND WELL ESTABLISHED GOALS.
-EXCEPTIONAL LEADER. PO1 tirelessly supervises and trains 17 personnel to qualify all engineering watch stations, conduct maintenance, troubleshoot and repair to maintain 100% propulsion readiness. Forward focused with perseverance and self-discipline, supervised major repairs to MRG L/O attached pump, GTG reduction gear attached pump, fuel service pump gear reducer, Fire pump, compensate water and LPAC. His efforts kept Engineering Plant at maximum operability status during homeport shift.
-SUPERB MANAGER. He meticulously organized and verified accuracy of relief valves, directly impacting the safety settings program, setting pace to an outstanding XX% overall to Engineering safety settings. Also he skillfully managed Marine Gas Turbine Engine Service Record program and prepared all Gas Turbines for Readiness Review resulting in zero RBOs.
-INSPECTION READY. Improved Division's 3M culture through extensive training resulting in a score of XX%, making 1 of 4 ships to earn this certification in FY21.
PO1'S UNWAVERING DEDICATION AND WORK ETHIC EARN HIM MY STRONGEST POSSIBLE RECOMMENDATION FOR SELECTION TO CHIEF!
---
**A STEADFAST LPO WHO SKILLFULLY LEADS THE MOST ACTIVE AND CALLED UPON DIVISION AT CNSS-5**
- EXCEPTIONAL LEADER. Led 26 Sailors in 4,500 hours of production and repairs on 14 FDNF ships. Managed a 10-person team in the emergent depot-level repairs for the USS WHIRLWIND's VCHT piping system. As Validation, Screening, and Brokering (VBS) Manager, he directed 500 hours of on-site technical assistance, closing out 245 CSMP Jobs, ensuring all 14 ships remained 100% mission ready.
- TECHNICAL EXPERT. Cleared 80 CASREPs and 4790/2K work requests on VCHT, AC&R, and Diesel Engines saving the Navy $2M in contractor fees. Coordinated the completion of 875 gauge and torque wrench calibrations assisting 6 ships during LOA. 1's management directly impacted the successful completion of 2 INSURVs, 6 MOB-E, and 5 CMAVs in the FIFTH Fleet. Dedicated 112 hours to planning and constructing a Larne target in support of DESRON 50 GUNNEX.
- TEAM PLAYER. His direct mentorship resulted in 2 EOOW letters, 1 USMAP completion, 2 college enrollments, 6 reenlistments, 1 JSOQ, 1 JSOY selection, and 1 MAP to PO2. Hand selected to be the NSA 2 Waterfront CFL. Coordinated Command PT, overhauled the Fitness Enhancement Program (FEP).
- BLK 20. Authorized non-participant in PRT Cycle 20-1/20-2 per NAVADMIN 071/20 and 93/20.
PETTY OFFICER IS READY TO WEAR THE UNIFORM OF A CHIEF PETTY OFFICER!
***PRESS 100 NOW***
---
SKILLED ENGINEER. Instrumental during joint testing and certification of four Advance Weapons Elevators with NNS-HII and NSWC-Philadelphia, contributing to the successful completion and acceptance of all 11 AWEs on board G R Ford. Demonstrated phenomenal work ethic by assisting four Sailors in electrical maintenance repairs, resulting in the correction of five battery chargers, conversion of 100 light fixtures, and 15 AWE parts ensuring the USS Gerald R. Ford maintained 100% mission readiness.
---
Production Resources Officer at Norfolk Naval Shipyard from XXXXXXXX to XXXXXXXX. Master Chief XXXXXXXX consistently performed his demanding duties in an exemplary and highly professional manner. Demonstrating outstanding management skills, he provided phenomenal leadership during historic peak workloads accomplishing in excess of $1,000,000,000 in ship maintenance and modernization while supervising the planning and development of the Shipyard's multi-year Capability Plan. Leading by example, he oversaw the Apprenticeship Program which provided Norfolk Naval Shipyard with 144 Journeyman-Level Mechanics in 2013 and currently has over 300 apprentices enrolled developing the Norfolk Naval Shipyard leaders of tomorrow. His skillful coordination with CNIC and budget management resulted in critical improvements to the Shipyard's facilities, including emergent dry dock and caisson repairs that required significant program management to prevent CNO availability schedule impact. In addition, he was able to obtain $10,000,000 in special funding for Pier construction projects which expanded local repair capabilities exponentially.
---
*** EVALUATION BEING SUBMITTED DUE TO MEMBER TRANSFERING TO USS GABRIELLE GIFFORDS ***
Top performer and my GO-TO-SOLUTION in every evolution. Functions at the level of a seasoned First Class Petty Officer. Technically gifted, sets competitive standards and provides positive guidance ensuring department preparation and overall mission success.
- EXCEPTIONAL LEADER. As engineering ALPO, led four engineers in 210 preventative and 109 corrective maintenance actions including 6 major emergent repairs for four HSBs and five OSR boats saving the Navy over $633,000 in outside activity contractor costs. His keen operational planning ensured 100% mission capability for waterborne craft.
-SUPERB MENTOR. As the most second class in Port Operations, he has spent 72 off duty hours training and mentoring 26 Sailors on key watch stations and 10 PQS stations improving qualification rate by 75%.
-RELENTLESS WILL AND DRIVE. Volunteered over 180 hours to Habitat for Humanity, 2 Soup Kitchens and multiple command sponsored community outreach programs. Contributed over 45 hours to Navy Ball Committee events helping to fundraise over $50,000 ensuring free tickets for junior Sailors.
PETTY OFFICER ROSS ALREADY OPERATES AT A SEASONED FIRST CLASS PETTY OFFICER, HIS DETERMINATION AND WILL SETS HIM OUT IN FRONT OF ALL SECOND CLASSES AT NWS EARLE. MUST BE PROMOTED TO A FIRST CLASS PETTY OFFICER NOW!!!!!
---
Evaluation submitted upon members Advancement to Petty Officer First Class.
*** EXCEPTIONAL PERFORMANCE AND UNWAVERING LOYALTY! ***
-EXCELLENT MANAGER. Expertly managed seven Sailors regarding the maintenance and training on Oil Spill Response craft, Harbor Security Boats, and ancillary equipment. His efforts led to the qualifications of 12 Sailors, one coxswain, four crewmembers, and seven Port Operations Duty Officers maintaining Port Operations mission readiness at 100%.
-INVALUABLE ASSET. Handpicked as the Departmental Training Petty Officer he revamped and implemented a vigorous training program for 22 Sailors across seven rates resulting in a 20% increase in rating exam scores, and 40% increase in advancements.
-SELFLESS VOLUNTEER. As Drug Educational for Youth lead mentor, he volunteered 80 hours mentoring 30 children inspiring and empowering them to build positive, healthy lifestyles drug-free and to be successful citizens. He coordinated nine fundraiser events totaling $1,579 contributing to the highly celebrated 242nd Navy Birthday celebration , facilitating maximum participation and allowing junior personnel to attend free of charge.
*** MOTIVATED PROFFESEIONAL TOTALLY COMMITTED TO COMMAND SUCESS ***
HIGHLY RECOMMENDED FOR ADVANCEMENT TO CPO.
---
** OUTSTANDING FCPO READY FOR PROMOTION NOW **
- EXEMPLARY LEADER. Expertly managed 6 highly skilled Sailors for Eng division completing 162 preventive and corrective maintenance checks preserving the life of the equipment and saving $100K in contractor costs, while monitoring, tracking and QA'ing more than $372k in contractor repairs ensuring the commands primary security patrol and oil spill response crafts are mission capable. Highly skilled technician often called upon to troubleshoot and repair the most complex small boat craft discrepancies.
- COMMAND-WIDE IMPACT. As command NMRS representative he worked 12 cases, drafted 8 cost-effective budgets, and distributed $12K in relief funds to 20 Sailors allowing them flexibility in managing family emergencies. Applies all available resources and strategic leadership skills to identify and forge future Navy leaders instilled a sense of heritage to 22 FCPOs during CPO365/FCPOA events and community projects.
- SELFLESS VOLUNTEER. He has motivated junior Sailors through 9 ceremonies as President of the Diversity Committee. As a member of Navy Ball Committee he has planned and organized 10 fundraisers and 2 cookouts raising more than $2,500 allowing junior Sailors to attend the Navy Ball at no cost.
**OUTSTANDING PERFORMANCE; READY TO RUN ANY ENGINEERING DEPARTMENT! **
HIGHLY RECOMMENDED FOR CHIEF PETTY OFFICER